3 Barriers to Virtual Addiction Treatment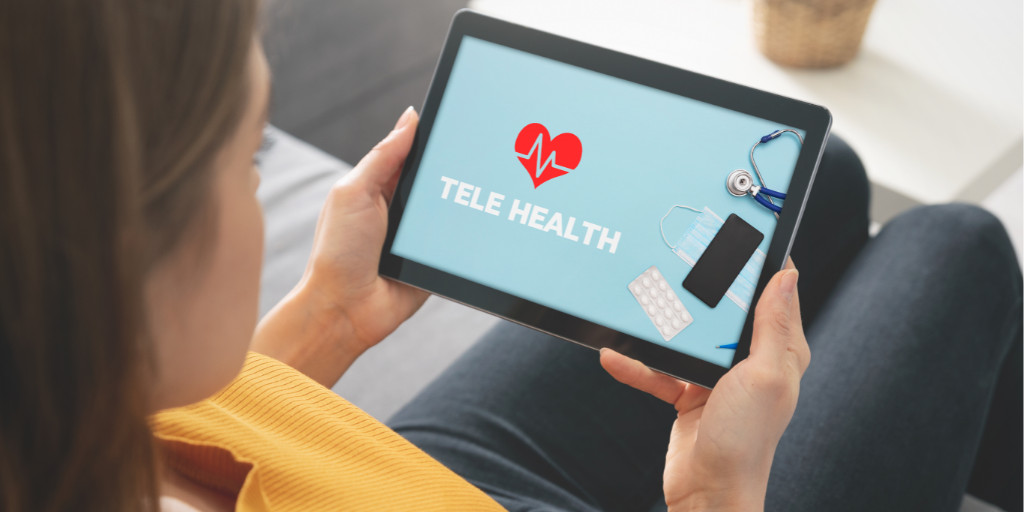 50 miles. That was the distance to the closest rehab treatment facility. And with the winding mountain roads, it would take two hours to get there.
Kelly knew she needed help. But how could she get it? She couldn't afford to spend four hours of her day traveling to get counseling or attend a support group. And there was little-to-no internet service here in the hills of West Virginia. That meant virtual addiction treatment wasn't an option either.
She felt isolated. Alone.
—
Paul wanted to get sober. He looked into treatment options, and was disappointed with what he found. Sure, he could meet with a counselor, but they were only making virtual appointments.
Paul needed more. He wanted to personally interact with his therapist, not sit in front of a screen while he bared his soul.
Maybe he wouldn't get help after all…
—
It was the last straw. Sara had lost her temper when she was drunk last night and physically hurt her daughter. She couldn't take back the hurt, but she could get help. She tried three treatment facilities and all of them told her the same thing.
She would have to meet in person. She was required to "be stable" to be eligible for virtual treatment, but who would take care of her daughter while she was in inpatient treatment? And how would she prove she was "stable" if she couldn't get intensive in-person treatment?
Call 866-470-3561 Toll Free. Privacy Guaranteed. No Commitment.
Help is standing by 24 hours a day, 7 days a week.
The World of Virtual Treatment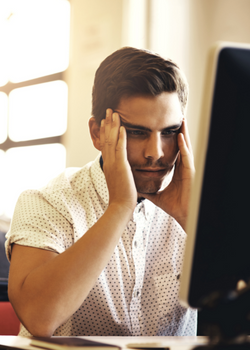 Telehealth options are growing. And the pandemic gave them a big push.
The use of virtual care is now 38 times higher than before the start of the COVID-19 pandemic.
Currently, telehealth accounts for around 15 percent of patient visits across all specialties.
These options have helped break down barriers for addiction treatment, but not fully. Kelly, Paul, and Sara demonstrate three critical barriers that are still in place.
3 Virtual Addiction Treatment Barriers
1. The Digital Divide
One goal of virtual options is to allow people who live far from treatment facilities to access treatment. But they can't if they don't have internet access.
2. Engagement Issues
For some, virtual treatment is not be as effective as in-person options. This issue is especially common for those who struggle to engage in treatment.
Zoom calls, video chats, and clicks on a screen might not be enough to deliver the treatment they need. And if a person doesn't see the value in virtual treatment, they may simply walk away from treatment altogether.
3. Provider Limits
While virtual addiction treatment has expanded in recent years, not all providers offer this option.
Shoshana V. Aronowitz, PhD, Assistant Professor in Penn Nursing's Department of Family and Community Health, points out:
The potential for telehealth models to extend [opioid use disorder] care to patients currently underserved by in-person models may partially depend on clinician comfort treating patients deemed unstable via this modality.
In some cases, clinicians may require in-person treatment, and reserve virtual options for the most stable patients.
In other cases, providers might not offer the virtual treatment at all. This could be due to personal preference, funding issues, insurance complications, limited staff availability, or limited access to technology. Complexities involving licensure across state borders can also limit provider offerings.
Does Virtual Treatment Break Barriers or Build Walls?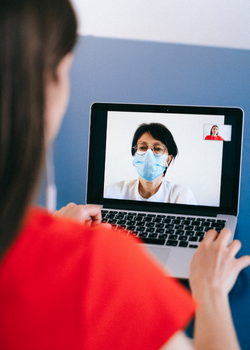 So, does virtual addiction treatment remove barriers? Aronowitz says, "Telehealth may address many access issues. However, barriers to implementation remain."
The answer, then, is yes—sort of.
But virtual treatment might be creating new walls while it tears down old ones. Time will tell if the technology helps eliminate existing barriers or simply fuels previous treatment inequalities.
Other treatment barriers, such as cost and regional availability, must also be addressed to ensure that everyone who needs treatment has access to the level of care and type of treatment they need at that time.
Despite the persistence of certain barriers, current treatment options are more accessible than they ever have been thanks to the increase of virtual addiction treatment options. Call 866-470-3561 (Who Answers?) to discuss the types of addiction treatment options available to help you.