Life in Recovery: Setting Relationship Boundaries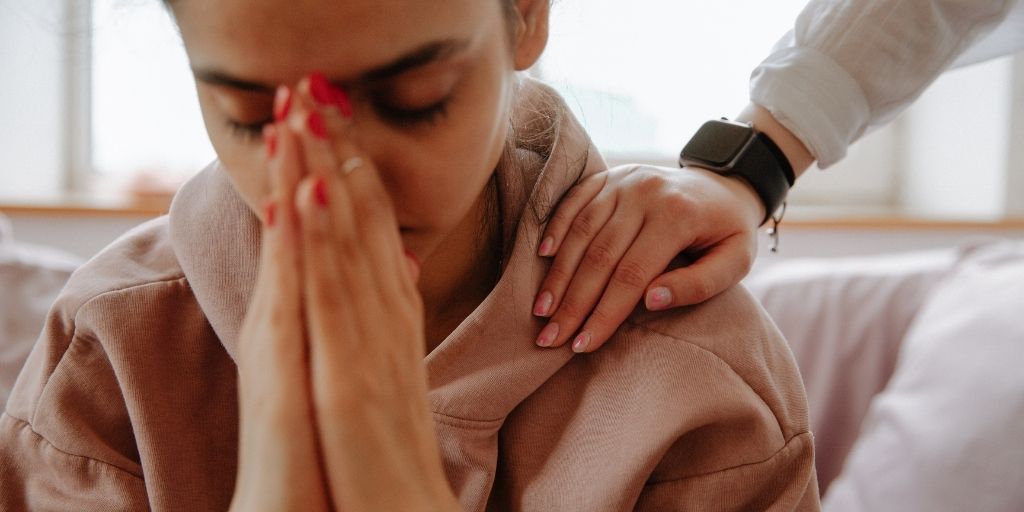 Setting relationship boundaries is an important lesson.
We've all been there. We end up doing something that we don't really want to do or have time to take on, and we're left feeling resentful, taken advantage of, or angry.
One of my good friends is experiencing this right now. She was dating her boyfriend for four years and told him in the beginning of the relationship that she wanted to get married and have kids. However, he never showed any true sense of commitment, despite the ultimatums she gave him. Yet, she never put her foot down, nor did she ever make it clear the behavior she was and wasn't willing to accept.
As time passed, she ultimately got nothing out of the relationship that she wanted, and she grew more and more resentful. Eventually, he broke up with her via text message, leaving her feeling used and taken advantage of. Most of all, she was angry at herself for not adhering to her own set of personal boundaries.
Call 800-838-1752 Toll Free. Privacy Guaranteed. No Commitment.
Help is standing by 24 hours a day, 7 days a week.
What Are Relationship Boundaries?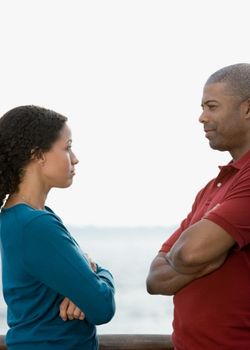 Boundaries are the limits and rules that we set for ourselves within relationships. Setting healthy ones are essential for self-care, as well as for long-term success in recovery.
Boundaries not only create trust and generate a sense of security, but they also build healthy relationships. With firm relationship boundaries in place, our relationships improve. We are better able to communicate with others and express what we want, as well as what we don't want. Being able to communicate clearly and assertively leads to more fulfilling relationships. It also makes us feel like we have more stability and control over our lives.
Healthy boundaries also encourage a healthy self-image, which is key to the recovery process. Having healthy boundaries means staying true to yourself and not compromising your personal values to be who others think you should be.
When we say "yes" to something when in our minds we're really thinking "no," our self-image is negatively impacted. We start feeling uncomfortable about the skin we're in. And if a person in recovery becomes uncomfortable or feels bad enough about himself, he will be more likely to drink or use again.
Why Do You Need to Set Relationship Boundaries?
Often times, those struggling with addiction never had solid boundaries to begin with. They could be raised by families who had blurred or non-existent boundaries or they could have had a tendency to be manipulated by others and regularly find themselves in unhealthy, codependent relationships. Whatever the reason, identifying, establishing and protecting our own set of boundaries is vital to our well-being if we want to keep moving forward with our recovery.
Call 800-838-1752 Toll Free. Privacy Guaranteed. No Commitment.
Help is standing by 24 hours a day, 7 days a week.
How Do You Set Healthy Relationship Boundaries?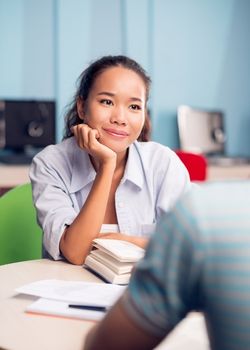 Setting healthy relationship boundaries is a process, but self-awareness and learning to be more confident and assertive are the first steps. When a situation arises, first assess how it makes you feel. If you don't like the way it has made you feel or act, it's important to acknowledge that you have the power to change it.  Then, identify what your core values are, whether they are family, integrity, honesty or whatever else.
Figuring out what's really important to you can help you determine when to draw the line in certain situations.  Knowing your core values will also help you stay strong to the relationship boundaries you've set and not bend to peer pressure by others.  Next, communicate clearly and be assertive about what you want. Speak calmly and politely and also listen to the other person while respecting their values and autonomy.
Finally, embrace the power of the word "no." As many in recovery know, "no" is a full sentence, and learning to say it assertively is a crucial skill to master while in sobriety. After all, how many times will people offer you a drink or ask you to go somewhere that could jeopardize your recovery? With this one word, you will be able to stay true to your values and priorities, as well as build self-esteem and confidence in yourself.
Ultimately, learning to set and maintain healthy relationship boundaries is an important part of recovery. These boundaries enable us to be confident about ourselves, feel secure about the life that we've created and cultivate healthy and supportive relationships – essential qualities needed in order to be successful in sobriety.
Learn more about treatment centers by calling 800-838-1752 (Who Answers?).
Photos courtesy of Canva.