Medical Detox: The Key to a Safe Withdrawal Process
His hands shook. His heart was racing. He was burning up. Kyle had never felt worse in his life. He couldn't stray too far from the bathroom, and he was starting to see things that weren't there.
Kara had the worst headache of her life. Her nose wouldn't stop running, and she was achy all over. She had stomach cramps and felt like she could throw up. It was like the flu, only much worse.
It had been 24 hours since Kyle had a drink, and he was experiencing withdrawal. Kara hadn't used heroin since yesterday morning, and she was going through withdrawal.
If these two don't get help, their withdrawal symptoms could become life-threatening. Or they may simply give up on trying to get clean and go back to their drug of choice to relieve the symptoms. Either way, Kyle and Kara may miss out on a future free of addiction.
But there is an option available: medical detox.
Call 866-470-3561 Toll Free. Privacy Guaranteed. No Commitment.
Help is standing by 24 hours a day, 7 days a week.
Medical Detox: What is It?
Medical detox is a supervised setting where medical professionals can provide care to treat the symptoms of withdrawal. A team of staff including physicians, nurses, and therapists provide a variety of treatments to ease the symptoms and monitor your health. The treatments may include fluids, muscle relaxers, anti-nausea medication, anti-seizure medication, and addiction medication.
For many people, this process is key to staying safe while going through withdrawal.
Here's why…
How Medical Detox Helps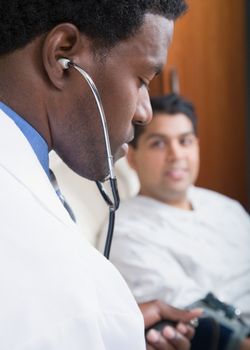 To say that withdrawal symptoms can be intense is an understatement. In some cases, people feel like they have a mild case of the flu. For others, their bodies have become so dependent on the drug that their systems go into shock. They may have seizures or, in the case of alcohol withdrawal, they may experience delirium tremens (DTs), which can cause cardiac arrest.
Beyond the physical symptoms, there are mental reactions going on, too. One man, addicted to opioids, described withdrawal as "Anxiety and panic and feelings of dread and thoughts of this never getting better. And depression, the inability to function at all."
All of these symptoms are a lot to deal with at once. Medical detox can eliminate or reduce the intensity of withdrawal symptoms. This helps in three ways.
#1 Reduces Physical Risks
First, it reduces physical risks. If the body has become dependent on a substance, detoxing without medical supervision can be dangerous.
Severe withdrawal symptoms can be life-threatening. Without medical staff around to treat symptoms such as seizures or DTs, withdrawal can be deadly.
Call 866-470-3561 Toll Free. Privacy Guaranteed. No Commitment.
Help is standing by 24 hours a day, 7 days a week.
#2 Reduces Mental Risks
Second, it reduces mental risks. Anxiety, depression, and feelings of hopelessness are common during withdrawal. It's an extremely emotional process.
I felt lonely and hopeless, just in the disease. But then going through withdrawal by myself in a motel room in Mexico was just a feeling of emptiness and despair. – Marc
For some people, it's very scary, because they're used to being somewhat tranquilized all the time. And then all the emotions come back. It's very common to see people weeping over dog-food commercials and such. People are very raw, extremely raw. – Emily
No one should be alone when they're going through such emotional turmoil. Thoughts can easily turn suicidal. Medical detox can be a good solution. It not only puts you in a safe place where addiction experts can monitor how you're doing – it can also help lighten these painful emotions by relieving withdrawal symptoms.
#3 Increases the Chances of Long-Term Sobriety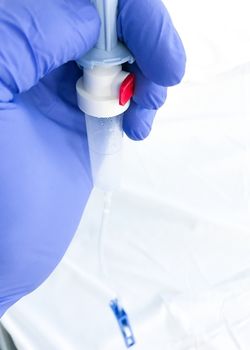 Third, it can increase the chances of long-term sobriety. Medical detox can help people get sober and stay sober. With treatment to relieve the symptoms, a person who is struggling through detox is more likely to stick with it until withdrawal symptoms are gone and the detox is complete. And once the person has gotten past withdrawal, other resources are available to help them beat the addiction.
It's very good for an addict to be in a treatment setting when they're withdrawing, because as soon as you feel physically better, the disease gets into your mind. You think: I could go for a walk and use once without all this happening again. The withdrawal doesn't do anything to remove the addiction. The addiction is still there. – Emily
This is why medical detox is just the first stage of treatment.
Call 866-470-3561 Toll Free. Privacy Guaranteed. No Commitment.
Help is standing by 24 hours a day, 7 days a week.
The First Step
Medical detox helps you rid your body of toxins, to prepare you for a life free of substance abuse. It sees you through the symptoms of physical dependency. Once that step is complete, you can move on to deal with the psychological dependence of addiction.
If you or someone you love is experiencing a substance use disorder, help is available. Call 866-470-3561 (Who Answers?) today.