Drug Dealers Offload Deadly Fentanyl-Laced Crack in "Flash Sale"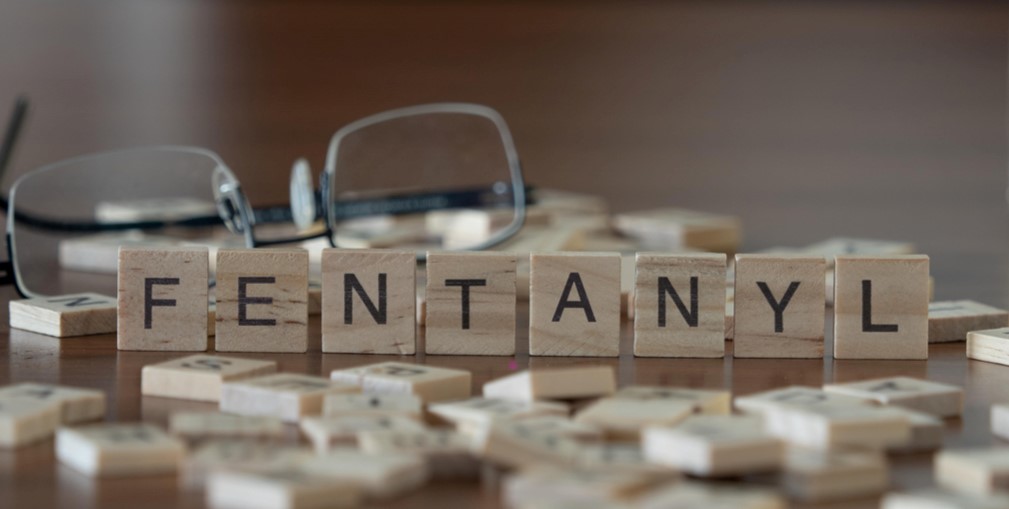 Sheldon Marbley and Shameka Hayes had a deadly batch of drugs: a stash of crack cocaine that contained lethal amounts of fentanyl. This stuff was poised to kill just about everyone who smoked it.
So what did they do? They held a flash sale. And killed nine people.
Poisoning People – Knowingly and Willingly
The trend has become all too common. Drug dealers cut their supply with fentanyl, and users have no idea what they're buying. This synthetic opioid is cheaper and lighter, so it makes manufacturing and transporting the drugs more economical for dealers. The down side? It often kills their customers.
But that doesn't seem to bother drug dealers like Sheldon Marbley and Shameka Hayes. According to police surveillance, Hayes was with a woman who overdosed on January 26. The woman survived, but then overdosed again on January 28. That time, she died. Hayes was present for the lethal overdose, according to police.
So what was Hayes' next move? Later on the 28th, she and Marbley parked a Mazda on the corner of Half and O streets in Washington, DC, and sold even more of the deadly crack. If they were trying to quickly off-load the bad batch, it worked. The selling frenzy, which police describe as a "flash sale," lured in customers—and resulted in 14 overdoses.
Fentanyl Kills Unsuspecting Buyers
Nine of the overdose victims died. Their ages ranged from 43 to 74. Police confirmed through video footage of the intersection that at least eight of the overdose victims visited the Mazda immediately before they overdosed.
Two customers who survived shared with the police that they've been buying crack from Hayes and Marbley for years. But this time, it was different. The drugs were packaged in small capsules, which wasn't normal for their supply.
Authorities found some of these capsules at the apartment of one of the victims. When they tested the drugs, they found fentanyl.
Why is Fentanyl So Deadly?
What is this deadly poison? Fentanyl is a synthetic opioid. It's 50 times stronger than heroin and 100 times stronger than morphine. It affects the body like other opioids, but more powerfully. It causes relaxation, sedation, drowsiness, and respiratory depression.
When people overdose on fentanyl, their breathing slows or stops. This reduces the oxygen flow to the brain. And that can lead to coma, brain damage, and even death.
The effects of fentanyl are so strong that just two milligrams of the drug can be lethal. And drug traffickers typically deal in fentanyl by the kilogram. Just one kilogram has the potential to kill 500,000 people.
Hidden Fentanyl is a Growing Trend
Unfortunately, the nine deaths that resulted from this flash sale aren't the only recent victims of fentanyl overdoses. The CDC reports that synthetic opioids like fentanyl are the main cause of overdose deaths in the United States. The Centers for Disease Control reports that 66% of overdose deaths between November 2020 and November 2021 involved synthetics such as fentanyl.
And the numbers have been growing. In 2017, 59% of opioid-related deaths involved fentanyl. In 2010, that number was just 14.3.
Fentanyl's presence in other opioids (heroin, pain pills) has been fairly well-known for several years. But now it's showing up in other street drugs, like cocaine and cannabis – and in this supply of crack cocaine.
Increasing Fentanyl Awareness
To increase awareness about the threat of fentanyl, law enforcement and other nonprofits have joined to recognize the first ever National Fentanyl Awareness Day, May 10, 2022. The day is "an effort to educate individuals around the dangerous threat that fentanyl poses to the safety, health, and national security of the American people."
DEA Administrator Anne Milgram said in an announcement about the effort, "Fentanyl is killing Americans at unprecedented rates. On this first-ever National Fentanyl Awareness Day, please help save lives by making sure you talk with your friends and family about the dangers of this deadly drug."
The DEA has also added an exhibit to its museum in honor of this national concern – The Faces of Fentanyl. It commemorates the many lives lost to fentanyl poisoning.
And as for Marbley and Hayes? Each of the dealers has been charged with three counts of conspiracy to distribute fentanyl and cocaine. Two of those charges include "distribution of drugs resulting in substantial bodily injury." They were arrested, and the judge ordered them held without bail.