Recovery Stories: 10 Lies We Told in Active Addiction
Addiction is a cruel and cunning disease because of its insidious, destructive, and compulsive nature. It's a disease steeped in denial where you often believe you don't have a problem.
Once you realize you do have a problem, it's usually because addiction has destroyed your life (and often the lives of those around you).
I think the most harmful thing about addiction, though, is the compulsive behavior that often involves manipulating and lying to those we love in order to get our hands on more drugs and alcohol. These are the behaviors that drive the lies we told in active addiction. 
That was certainly the case for many of the people willing to speak to me about their own struggles with addiction.
Lies About Money
Nicole, who has been in recovery for over 15 years, reflects on her deceit in active addiction. She says she told a lot of lies to cover for her addictive behavior. Perhaps most harmfully, Nicole stole money from family members…then adamantly denied she'd stolen a dime from anyone. She was constantly inventing new ways to borrow money.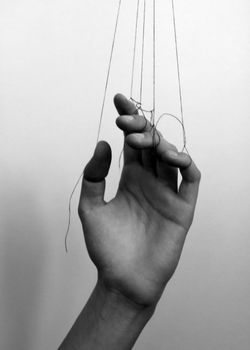 "I weaved excuses from thin air when I wanted to 'borrow' money from my family members," she said. "Several times a week, I'd approach my dad asking for gas money or financial help with paying a bill."  
In reality, however, Nicole says every dime of that money went straight to her drug dealer. 
Manipulation went alongside her deceit. "If I wanted to bum more than $20 or so, I'd turn the manipulation factor up and bring on the crocodile tears," she says. 
Today, she still struggles with a lot of shame around her behaviors. "It still makes me feel sick to think about all the lies I told in the name of feeding an addiction to prescription painkillers."
While this deceit and manipulation undoubtedly harmed Nicole's relationships and brought her a lot of shame, it's worth acknowledging — but not overlooking the harm caused — that this type of behavior worked as a maladaptive coping mechanism. "Our addicted brains spit out these lies before we even really think about it – it's like some kind of sick survival technique," she says. 
When asked for her advice to readers, Nicole says, "Never give an addicted loved one cash for any reason. If they truly need help paying a bill, give any cash directly to the creditor. If they need gas, ride with them to the gas station and pay for the gas yourself. If you hand over cash, you're simply fueling their addiction – because I guarantee your money will be used in some way to obtain drugs."
Call 800-908-4823 Toll Free. Privacy Guaranteed. No Commitment.
Help is standing by 24 hours a day, 7 days a week.
Manipulating Relationships to Feed Your Habit
Laura, who has been in recovery for 10 years, recalled how shamefully she manipulated older men to feed her addiction. 
"I'd flirt with older men at work so they'd take me out on their dime," she says. But the downside of that manipulation is that nothing comes for free in life. "I was expected to flirt, kiss, and sometimes sleep with these guys in return for their generosity," explains Laura. 
Sickened by the things she did for alcohol and drugs, her regret only made things worse. "My shame just drove me further into my addiction as I constantly sought to avoid those uncomfortable feelings." And things only got worse. 
"The men would often pay off my credit card balance and lend me money, so I literally felt indebted to them by that stage," Laura explains.
Once in this cycle of free booze-drugs-shame-repeat spiral, it was really hard for Laura to get out. "It took six months of constant effort – declining invitations, spending time with friends instead, and making excuses – to stop this harmful cycle of destruction. Once she did, though, it gave Laura the motivation to take the next step and get treatment. 
Laura explains, "I started to feel better about myself and regained my dignity when I stopped hanging out with those guys. That space gave me the clarity to see it was a harmful pattern of behavior which they perpetuated as much as I let them. From there, my self-esteem grew and I found I could accomplish difficult things, so I decided to tackle sobriety. And it stuck."
Lies About Our Time
Alex was constantly lying about where he was and how he was spending his time. "My wife would call my cell phone when I was out at a bar after work and I'd tell her I was working late," he says. But as we all know, the lies wear thin after a while.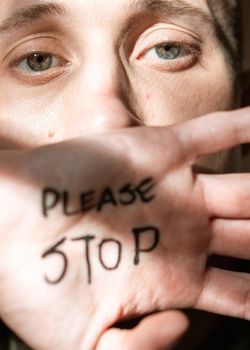 "Eventually I'd get home later and later, so I had to think of more inventive ways to deceive her. So I started saying I was going on a work trip," explains Alex. The reality was much worse, though.
"The truth is that I was actually staying out in bars till late at night and hooking up with someone so I could stay at her place overnight. I'd then head to the gym to have a shower before work, then return home at night like I'd been working at another location."
This carried on for about a year before Alex's wife discovered the truth when looking at his bank account. "She found a lot of our savings was missing and I'd been spending money in local bars. She confronted me about it and I couldn't lie to her anymore. It all came out. To be honest, it was a relief," says Alex.
It was that relief, and the concern of his wife, that led Alex into treatment. After a 30-day inpatient program, Alex began rebuilding his marriage…and his bank account. 
The Lies We Tell in Addiction
In addition to lying to our loved ones about our addiction, oftentimes we spend a great deal of time lying to ourselves and denying our own addiction.
Some of these lies we tell ourselves are:
"I can stop at one drink." How many times have people with addiction been able to stop at one drink? It's fair to say not very often. While someone with alcohol use disorder might occasionally be able to stop at one drink, they won't be able to do it consistently and are often hiding how many drinks they've had. 
"I won't use drugs tomorrow." This is one of the most common lies we tell ourselves. Tomorrow comes around and we'll have forgotten we made that promise to ourselves or we do remember and put it off another day.
"I can quit anytime I want to." We may believe this to be true, but the reality is that we often can't quit anytime.
"Drinking helps me to relax." It is true that drinking has a calming effect, but it can also cause more anxiety and become a crutch. If it was a healthy relaxation method then why does the World Health Organization say that there is no healthy amount of alcohol? This is a helpful question to reflect on when facing facts about your drinking. 
"I have a stressful job and I deserve a drink after a long day." This is just another excuse to justify drinking. There are lots of ways to destress that don't involve drinking.
"I can't sleep if I don't have a drink." This isn't sleeping, it is passing out. 
"I'm not as bad as the people who have to go to AA." Many people believe that they need to reach a rock bottom before going to AA. This isn't true. Alcohol addiction exists on a spectrum from the gray area to acute alcohol use disorder. You don't have to be at the acute stage to struggle with addiction and its negative effects on your life.
"My friends drink just as much as I do." Your friends may well drink as much as you do, but that doesn't mean that you and your friends don't have a problem. In other words, we often surround ourselves with other people who drink and use substances like we do in order to justify our excessive drinking. 
"Drinking hasn't caused me to miss school/work/picking up the kids, so I don't have a problem." You may not have missed any commitments but you still could have an addiction — it might just be at an early stage before you do start to experience consequences.
"Treatment doesn't work." Maybe a particular treatment center was unsuccessful, or perhaps it just wasn't the right treatment plan for your individual needs. That doesn't mean treatment as a whole is ineffective.
Call 800-908-4823 Toll Free. Privacy Guaranteed. No Commitment.
Help is standing by 24 hours a day, 7 days a week.
How to Spot a Lie
There are some telltale signs of someone telling you a lie whether they are in active addiction or not. These are simple signs of dishonesty to watch out for:
Avoiding eye contact
Repeating themselves
Fidgeting
Higher tone of voice
Speaking loudly
Being vague 
It can be really challenging to spot lies, especially when a loved one's telling them. We don't expect our loved ones to lie to us – we instinctively trust them. That's why it hurts more when we discover their dishonesty. 
Treatment Provides Time to Work on Your Relationship
It's important to note that dishonesty around addiction isn't personal, even though it affects you personally. Dishonesty is an ugly feature of the disease. And that's why it's so important to support a loved one in getting professional help to treat an addiction, as opposed to dwelling on their lies. Once they're in a quality addiction treatment program, you'll have plenty of time to work through those hurts and issues together with the help of a therapist. 
Call 800-908-4823 (Who Answers?) today to speak with a specialist who can talk with you about treatment options.