Officials in New York Focus on Helping Children Victimized by Addiction
Wyatt walked into the room with his head low. He felt sad. And scared. But then he noticed the table of games, and the stuffed animals in the corner. A nice lady told him he could color or make a creature out of construction paper. And they gave him some yummy crackers he'd never had before. They even had his favorite Netflix show to watch. Wyatt hoped he could come back here again tomorrow!
Wyatt wasn't at a daycare center, or a school, or a summer camp. He was at the Cayuga County center in upstate New York that is devoted to CASA – Children Affected by Substance Abuse.
The CASA program is carefully designed for kids. Its goal is to help "child victims of crime stemming from the substance use epidemic."
"It was really important for us that when children walk through the door, that they're greeted in a child‑friendly, trauma‑informed environment," explained victim services program coordinator Emily Hitchcock, LMCH.
Recognizing the Most Innocent Victims of Addiction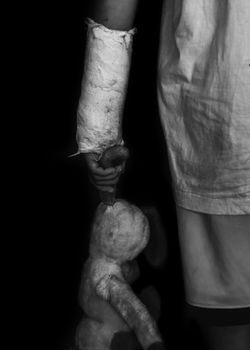 Leaders at Cayuga Counseling Services recognized that the children – the youngest victims of addiction-related crime – are an underserved population.
Compared to other New York counties, Cayuga County consistently sees higher drug overdose rates. And the #1 reason kids in the area are placed into foster care? You guessed it: substance abuse.
Basically, the staff saw a need and stepped up to fill it.
Cayuga Counseling group launched its CASA program in 2018. They started offering direct services in May 2019, and they had already served 109 children by October 2021.
The Plan of Care for Children Victimized by Addiction
Funded by the state's Office of Victims Services, the CASA program includes therapists, a case manager, and a program coordinator. It offers group and individual therapy and parent-child interaction therapy.
"The CASA program's goal was to identify and execute a multidisciplinary coordinated response to children who are victims of their caregivers' substance abuse…with the creation of services for children and youth up to age 18 and their non‑offending caregivers," said associate director Sarah VanDoren.
Call 800-838-1752 Toll Free. Privacy Guaranteed. No Commitment.
Help is standing by 24 hours a day, 7 days a week.
When the children victimized by addiction begin this program with their caregivers, staff complete multiple assessments. Hitchcock explained that the variety of assessments "help inform therapists of the psychoeducation that will need to be provided to both the child and his/her caregiver."
Staff are careful to meet with the adults first – without the children present. Hitchcock explained, "We did this intentionally to allow for a space where the caregiver can speak freely about what the child has experienced. The children – they've already lived this. They don't need to rehear their story in that first initial meeting."
Afterwards, children are brought in to continue the discussion and get their input. This gives staff a complete picture of the family's needs.
It's a structured intervention where the child and caregiver can learn new and better ways to handle their difficult feelings.

~ Emily Hitchcock, LMCH
Assessments include an adverse childhood experience (ACE) screening, a Columbia Suicide Severity Scale, and a child posttraumatic stress disorder symptom scale. From the outset, staff saw high ACE scores, and they realized that trauma-informed practices would be a must for the program.
CASA uses trauma-focused cognitive behavioral therapy (TF-CBT) and eye movement desensitizing reprocessing therapy.
Hitchcock noted, "This is an evidence‑based therapy practice that aims at addressing the needs of children and adolescents with post‑traumatic stress disorder who have experienced difficulties related to traumatic life events."
Is the Program Effective for Children Victimized by Addiction?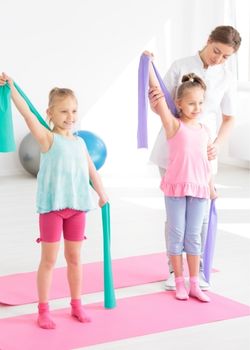 It seems to be. Research has shown that the TF-CBT approach helps lower PTSD and depressive symptoms in children victimized by addiction.
And the children enrolled in CASA seem to be finding the connections and support they need. When a group of children victimized by addiction was asked if they believe a lot of children deal with addiction in their families, only 20 percent said yes. But by the end of their group sessions, that number had reached 100 percent. Hitchcock says this illustrates how isolated and alone many of these kids probably feel, and how much these services can help them realize they are not alone.
Surveying the kids in the program, CASA staff also found that, at the beginning, half of the children agreed with the statement, "You caused most of your parent's addiction problems." But by the end of their time in the program, 100 percent disagreed with that statement.
For Wyatt—and thousands of other children victimized by addiction—these services could be the key to healing from their hurt and moving toward a brighter future.
For information about treatment options for you or a loved one, call 800-838-1752 (Who Answers?) today.